Jamie Kalven of THE INTERCEPT dropped a four-part series exposing a criminal gang that operated within the Chicago Police Department. The content of the series is one that is found in crime fiction literature.
An excerpt follows.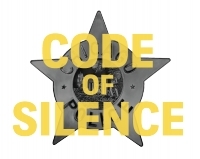 ON MAY 31, the city of Chicago agreed to settle a whistleblower lawsuit brought by two police officers who allege they suffered retaliation for reporting and investigating criminal activity by fellow officers. The settlement, for $2 million, was announced moments before the trial was to begin.
As the trial date approached, city lawyers had made a motion to exclude the words "code of silence" from the proceedings. Not only was the motion denied, but the judge ruled that Mayor Rahm Emanuel could be called to testify about what he meant when he used the term in a speech he delivered to the City Council last December, at the height of the political firestorm provoked by the police shooting of 17-year-old Laquan McDonald.
In that speech, Emanuel broke with the city's long history of denying the existence of the code of silence. He spoke of "problems at the very heart of the policing profession," and said: "This problem is sometimes referred to as the Thin Blue Line. Other times it's referred to as the code of silence. It is the tendency to ignore, deny, or in some cases cover up the bad actions of a colleague or colleagues."

Read the rest of the exciting four-part series HERE.