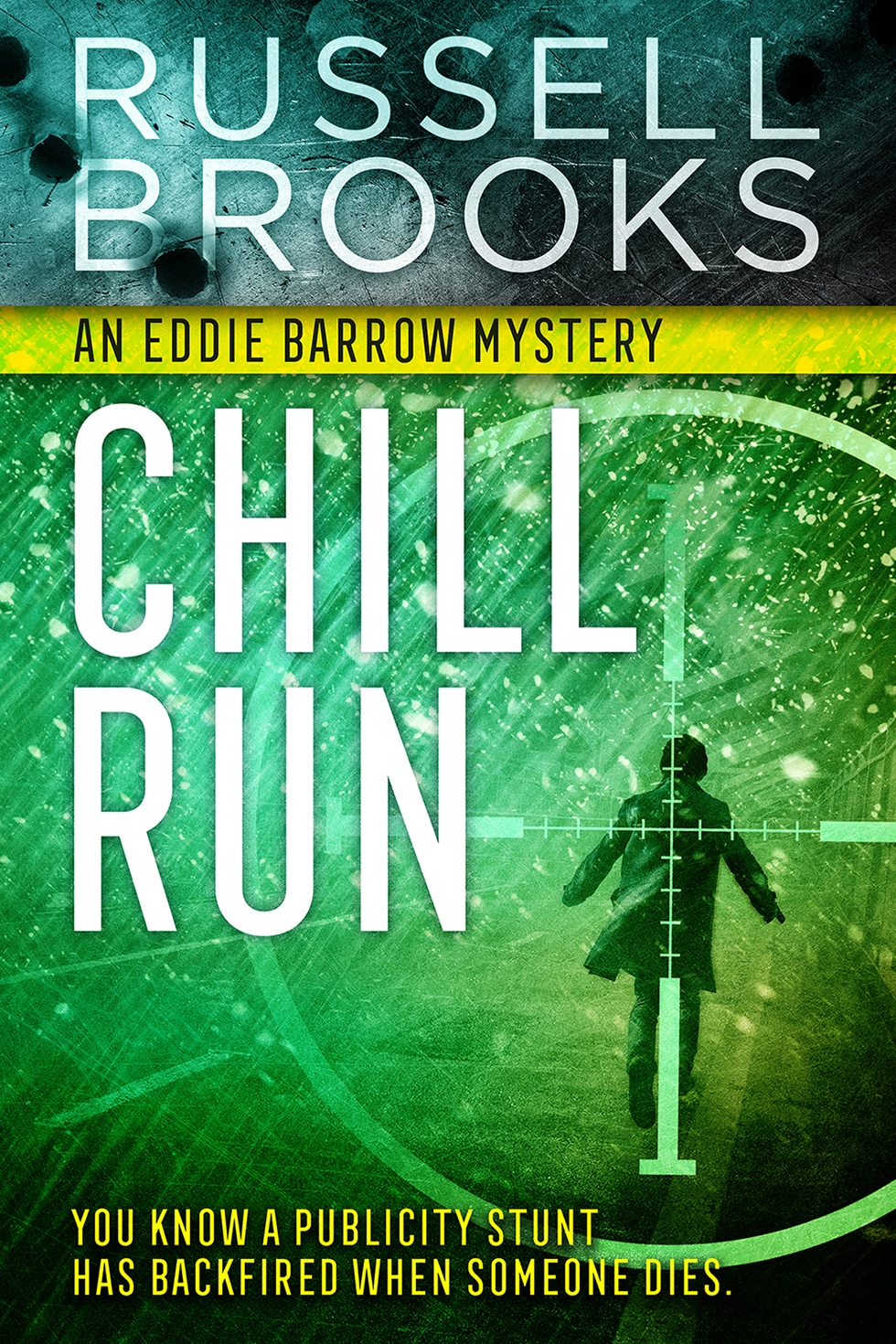 How do you know a publicity stunt has backfired? When someone dies.
Framed for murder after a harebrained publicity stunt backfires, fledgling author, Eddie Barrow, seeks the help from two unlikely friends—an alcoholic and a dominatrix—to expose a billion-dollar investment scam before the real killers hunt them down.​
"A real thriller running with humor and chills."
"If you like reading thrillers and mysteries this is the book for you. It is well written. The characters and situations seem real. I highly recommend this book to readers interested in this genre."
"Russell Brooks has given us another great ride—thrills galore with twists and turns that seem to be ending, only to start over!"
"A thriller you won't be able to put down."
"The twists and turns will keep the chills running."
"I would recommend this book for the suspense and thriller fan, it is fast-paced and full of action."
"An excellent book about murder, deception and family."
"This novel had a good balance of drama, suspense, comedy, and action."
"An action-packed thriller with hairpin twists and turns, about the world of rogue financiers, corruption, abuse of power, but is also intertwined with elements of acceptance, and approval from family, as well as the strength of friendships and loyalty, and interspersed with laugh out loud moments that will keep you entertained to the end."
"An interesting fast-paced thriller. A thrilling page-turner that grabbed my attention from the first few pages."
"An action-packed thriller with a captivating and complex story that keeps the reader on the edge of their seat."
"Lately I've been browsing the suspense section of the local bookstores, a section which I've always avoided like the plague. This was the book that changed my mind about suspense novels."
"Great book, I loved all of the twists and turns."
"I am not an avid reader of thrillers but this book I could not put down after the first few chapters."
"I loved this book and fully recommend it to any mystery lovers."
"Russell Brooks tells a very good tell full of twists and turns."
"An entertaining read about a plan that backfires and a complicated plot with many twists and turns."
"Chill Run has a bit of everything: action, humor, and friendship."
"I really enjoyed Chill Run and I would recommend it to anyone that loves reading Thrillers. The suspense left me at the edge of my seat the entire time, the story line was amazing."
"Chill Run had a good balance of drama, suspense, comedy, and action. It even had a cool twist of who the other killer was."
"Chill Run is a solid thriller with snappy dialogue. Just when the plot appears to reach its climax, Brooks delivers a final act that ties up some loose ends and deepens the story's complexity."