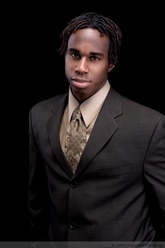 Hello, everyone,
Many readers ask if it helps the author more to purchase books directly from them as opposed to buying them from a retailer such as Amazon. The answer is yes. When you purchase books directly from the author, you're doing more to support them. On the other hand, purchasing the same books from a retailer may be convenient, but they keep a percentage of the sale revenue. It's normal for Amazon, as well as other retailer, to keep around 30% and pay the rest as a royalty to the author. This is because they're providing a platform for the author.
So, if you're a first-time visitor wanting to purchase an eBook (ePub or Kindle) or an autographed softcover paperback from the author, you may reach him by completing the contact form below. If you have any additional questions, you can also reach Russell by using the form below. If you're, fan, book reviewer, blogger, literary agent, reporter, work in film, and you want to contact Russell Brooks, you're also invited to complete the form below. Response times will vary, but rest assured that Russell will respond within a reasonable delay.
To learn more about Russell, download his media kit by clicking on the link below. You may also watch his interviews from The Morning Detour radio show with Wizzy Moonchaser and Mornin' Barbados with Doug and Kim. Please come back as the list is expected to change.