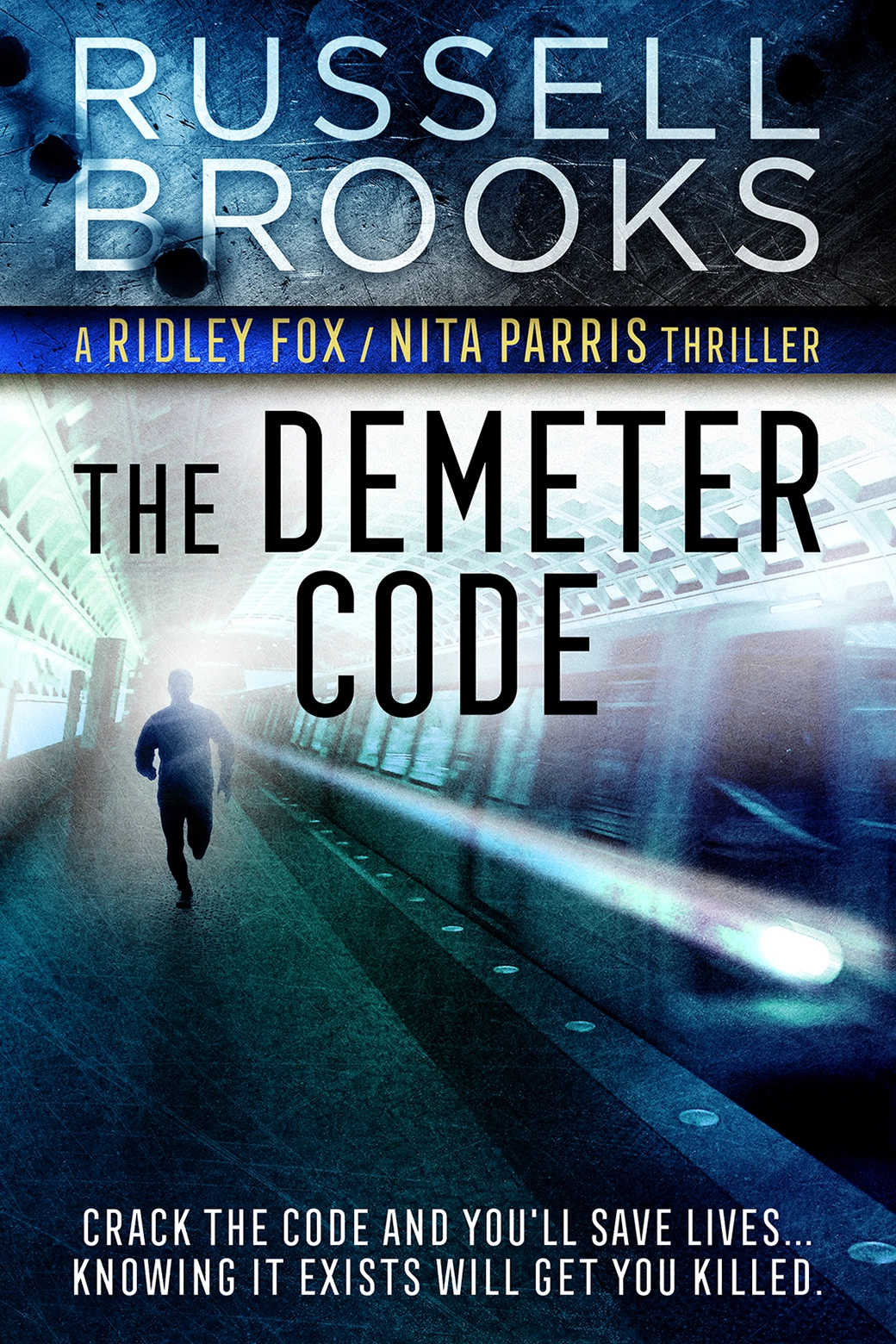 Crack the code and you'll save millions of lives. But knowing it exists will get you killed.
Blamed for a failed op and for the death of his top asset, unruly CIA operative, Ridley Fox, must coerce his more compliant partner, Nita Parris, to defy orders and assist him when he alone believes that an attack on American soil is imminent.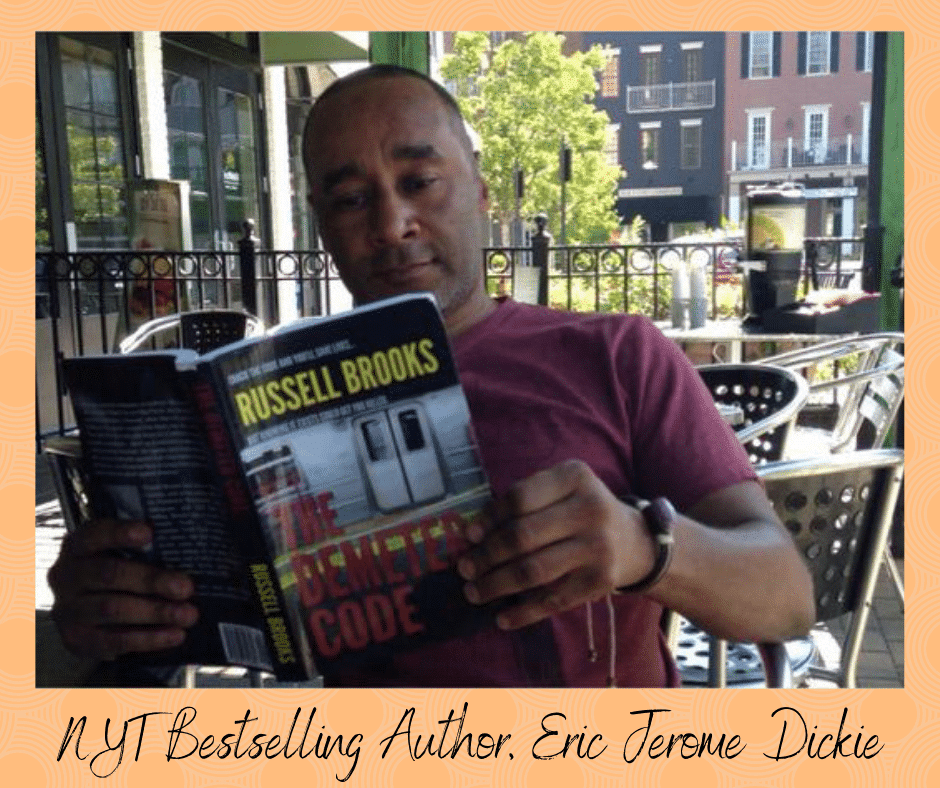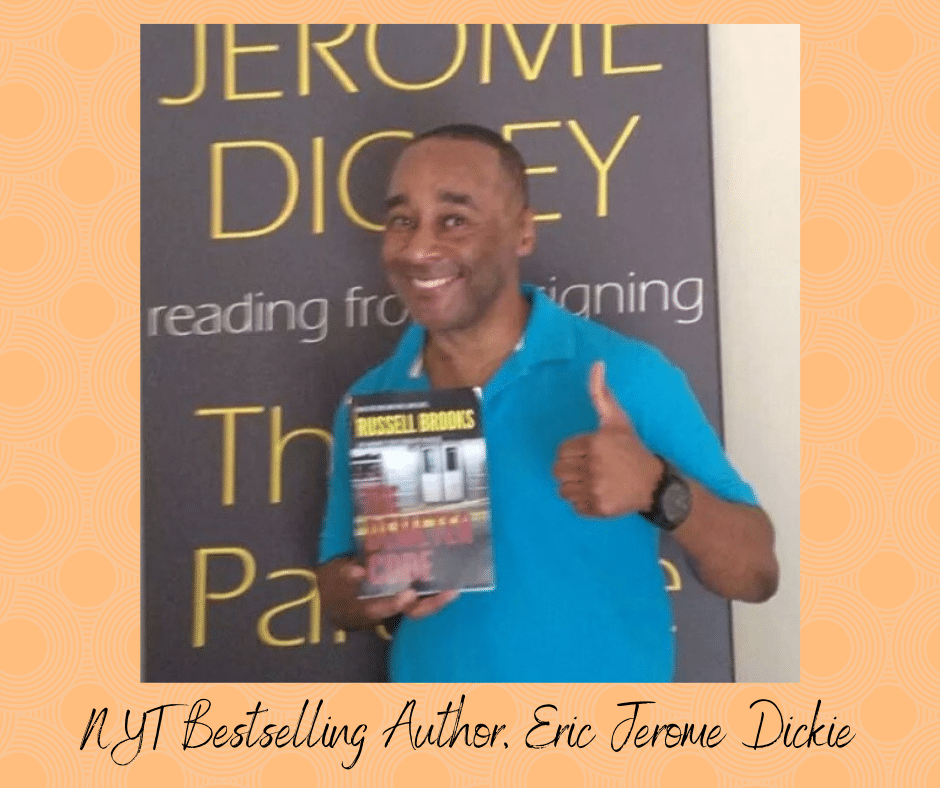 "The Demeter Code by Russell Brooks is a lightning-paced thriller shining light into the shadowy world of corporate and international espionage. This story is like and IMAX theater jammed inside your head with the Dolby volume turned up to eleven."
"The Demeter Code may be filled with action, murder, suspense, espionage, and all those things that most men seem to love in a book but it's so well written that I recommend it to all readers."
"Whew! This intriguing bio-terrorism thriller becomes horrifying, just because of the premise upon which the story is based."
"If you enjoy action packed suspense and provocative characters you will enjoy The Demeter Code. This would be a great book for your library, and the character team of Ridley Fox and Doctor Nita Parris seem to be one that will come back again and again. There is a great deal of excitement and likability about them that will keep you looking for more."
"The Demeter Code is a long novel, balancing complex and detailed explanation with fast and furious action."
"Espionage, politics, pandemic, action, adventure… all of the elements of an ultimate action thriller. Readers who enjoy a good nail biter with a healthy dose of heat should give this on a try."
"A quick spy thriller with lots of twists and turns."
"The act of terrorism in the book gives a person pause as it is believable that it could actually happen."
"The book is very hard to put down, and with a great finish leaves the reader wanting more. I highly recommend this book to all lovers of spy thrillers."
"I don't know if there is a movie based on this book, but I know one thing, it would be a kick-ass movie. For all the lovers of Die Hard, this is a book for you. A story full of adrenaline with a plot that can not be predicted. An absolute must-read for international espionage lovers."
"Brooks has managed to create an excellent thriller, which leaves readers imagining a 'what if it could really happen' scenario.'"
"It is a very complex and gripping story. You start reading this, you won't stop until you find out what the hell is gonna happen in the end. What is the The Demeter Code?"
"Russell Brooks brings back Ridley Fox and Nita Parris in an exciting, action-packed thriller. There's excellent pacing, exotic locales, a healthy dose if humor and frenetic action sequences."
"The Demeter Code is one fast, swooping, roller-coaster ride of a read! A mix of Mission Impossible and Die Hard with the fear generated by 9/11."