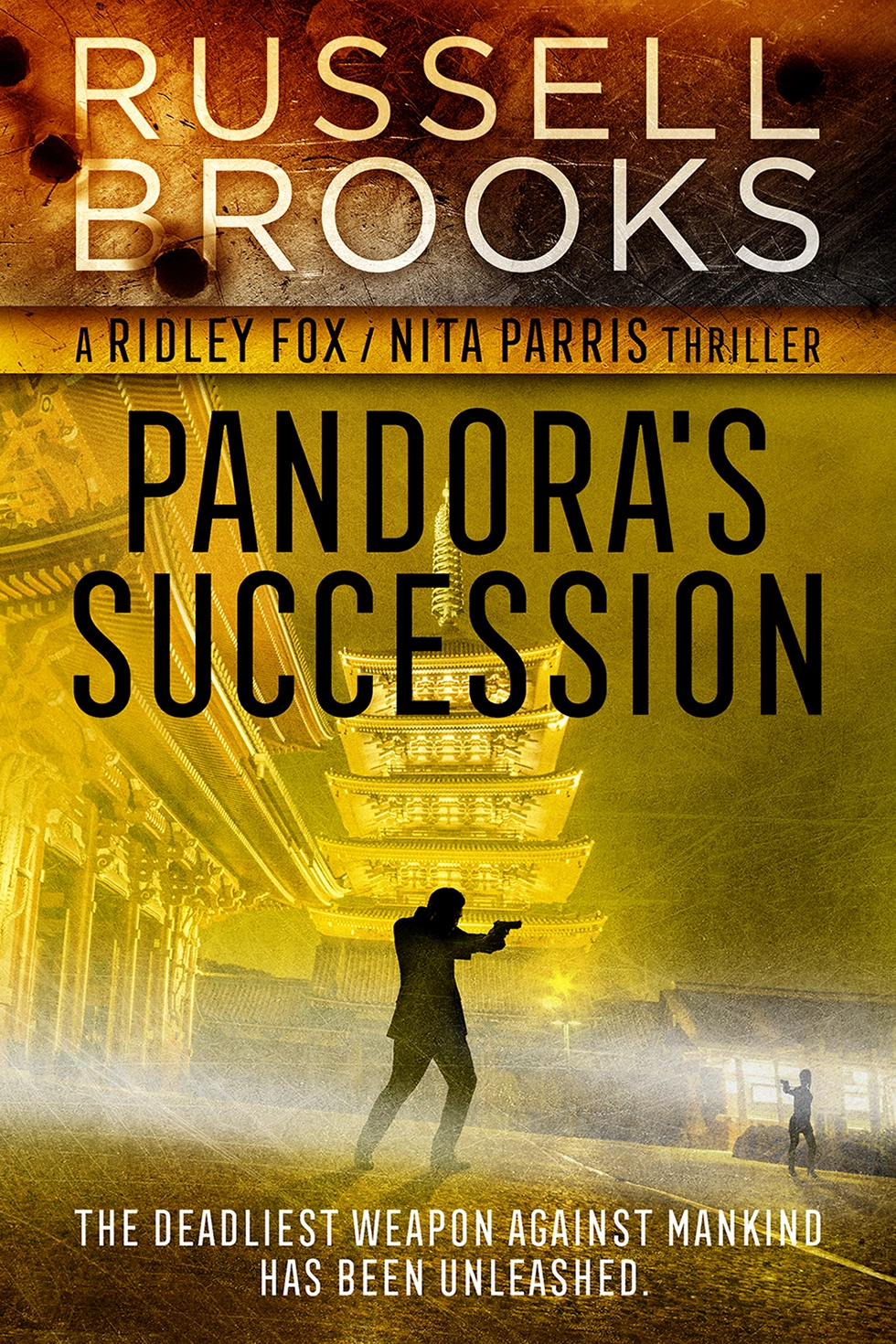 Where would you hide if a hyperdeadly microbe was unleashed on the human race?
Dodging rogue operatives and a doomsday cult, CIA operatives, Ridley Fox and Nita Parris, are thrown headfirst into a deadly game of spy vs. spy when they learn that a prehistoric microbe has not only been unearthed—but weaponized.
"Pandora's Succession is so jam-packed with edge-of-seat action and adventure that the reader won't even have time to slow down to take a drink of that tea cooling on your nearby table. I would highly nominate it to be made into a movie—it has what it takes! Terrorism, traitors, killers with "causes," biological warfare, top-thriller action for the hero to win, and peril to the world! Thankfully, it's fiction!"
"Mr Brooks can write a mean terrorist story. His characters are vivid and gritty."
"Pandora's Succession is a great spy thriller. The thing that got me was the fact that bio-terrorism is very much real and this book gave an example of a scenario that could, in my opinion, come true. Frightening."
"A very good international spy book with non-stop action."
"This is definitely a story filled with intrigue and action, a real spy thriller/chase type story."
"I haven't been this close to the edge of my seat in such a long time! He writes action packed scenes full of suspense like a pro! If you enjoy thrillers, mystery, and suspense you have to check out this book."
"If I had to summarize it in one quick phrase it would have to be "Action-packed, Hollywood-style spy novel."
"The action starts from the very first page and continues throughout the book, and it's very, very due to Brooks' masterful storytelling."
"This bio terrorism story grabs you on the first pages and continues throughout the entire novel."
"I started reading this book and by the end of the first page, I was hooked. Mr Brooks' agent, Ridley Fox, started on a manhunt and the action was almost non-stop."
"This is one action packed book! It threw me for a loop several times. I certainly wasn't bored reading it."
"I just finished this book and I just to sum it up in one word - AMAZING! I so love action packed books, suspense, conspiracy and gun power. Pandora's Succession contains everything and more. This was a book that is worth making a movie."
"Brooks should be congratulated by the excellent work he did, and I would really recommend Pandora's Succession to everyone who like a good thriller."
"I enjoyed Pandora's Succession overall, it's a fast paced thriller with a strong, credible storyline. Brooks is to be congratulated on an impressive debut."