The Ridley Fox/Nita Parris Series
Pandora's Succession
Unsavory Delicacies
The Demeter Code
Chill Run
 Jam Run (coming 2022)
Russell Brooks's novels cover a wide range of plots that are inspired by real events. Some readers have described them as being "ripped from the headlines." If your love jaw-dropping espionage, murder mysteries, and international crime that are guaranteed to keep you guessing, then you've come to the right place.
The second book in the Eddie Barrow series, Jam Run, is scheduled to be released in the first half of 2022.
Each of these novels can either be purchased directly from Amazon or from the author's online book store. Some of you don't want to purchase your novels from Amazon. No problem. They can also be purchased as eBooks in ePub format (for all non-Kindle e-readers) or a softcover paperback directly from the author.
Please contact him here.
Pandora's Succession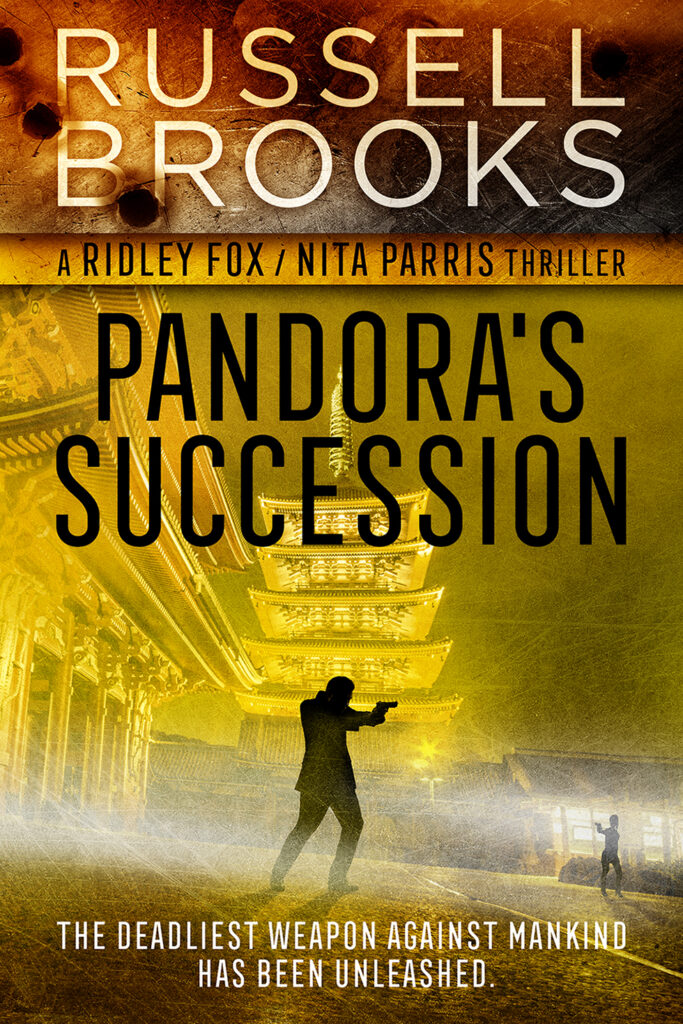 "Pandora's Succession grabs the reader immediately and doesn't let go. It is filled with the fast-paced action required in a good thriller." –Goodreads Reviewer "Russell Brooks has created an action-packed book that begins and ends with conflict. A very enjoyable action thriller for someone who enjoys reading Jack Reacher and the Bourne books." –Goodreads Reviewer CIA operative, Ridley Fox, never stopped hunting his fiancée's killers—a weapons consortium called The Arms Of Ares. When Fox follows a lead to one of their top-secret bioweapons facilities in Chechnya, he barely escapes alive. However, he's learned that Ares has weaponized a hyper-deadly microbe called Pandora. The trail leads Fox to Tokyo, where he teams up with an old flame and fellow operative, Nita Parris. Aside from Ares, they must contend with rogue agents who'll stop at nothing to get Pandora. This throws Fox and Parris into a deadly game of spy vs spy, as they must rely on each other to locate Pandora. For if it's unleashed, it could mean the end of humanity.
Product Currency: US
Product Price: 19.97
Product In-Stock: InStock
The Demeter Code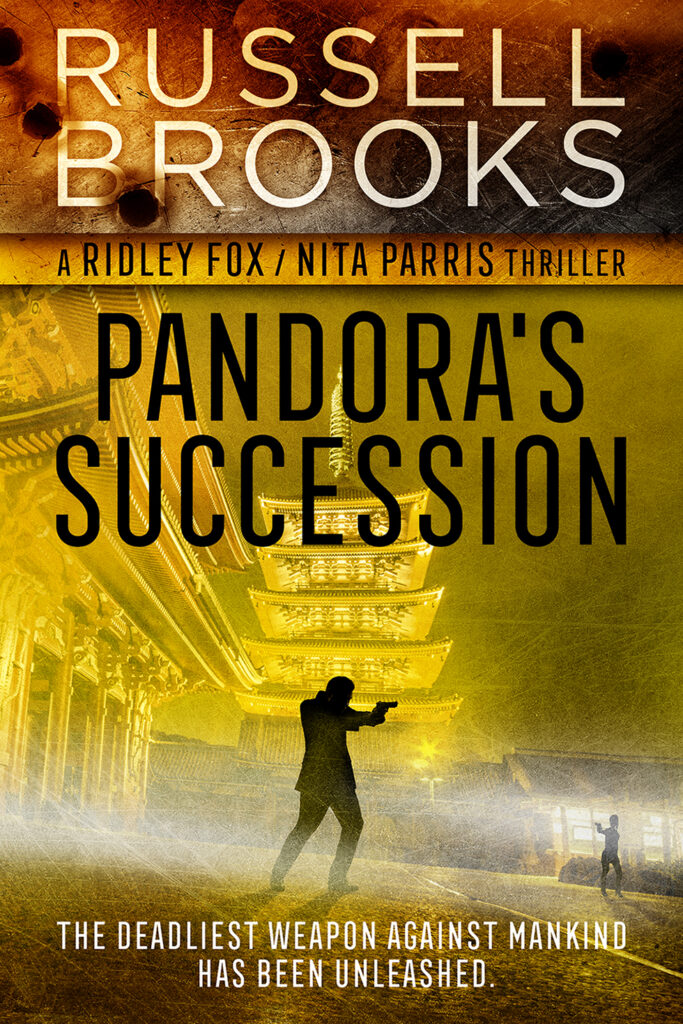 "The Demeter Code by Russell Brooks is a lightning-paced thriller shining light into the shadowy world of corporate and international espionage."—Robert Blake Whitehill, Author/Screenwriter of The Ben Blackshaw Series "Whew! This intriguing bio-terrorism thriller becomes horrifying, just because of the premise upon which the story is based." –Glenda Bixler, Book Reviewer. When two American embassies in northern Africa are bombed, CIA operatives, Ridley Fox and Nita Parris, are assigned to track down the perpetrators. However, when their top asset is killed in a failed op, the agents suspect that there may be a new threat. Their search for the truth puts them on a collision course with a powerful multinational—which will go to extreme lengths to bury its criminal activities. However, the agents soon learn that someone with a personal vendetta against that company not only knows their secrets, but will expose them in a way that could result in the largest single-day attack against America.
Product Currency: US
Product Price: 24.97
Product In-Stock: InStock
Chill Run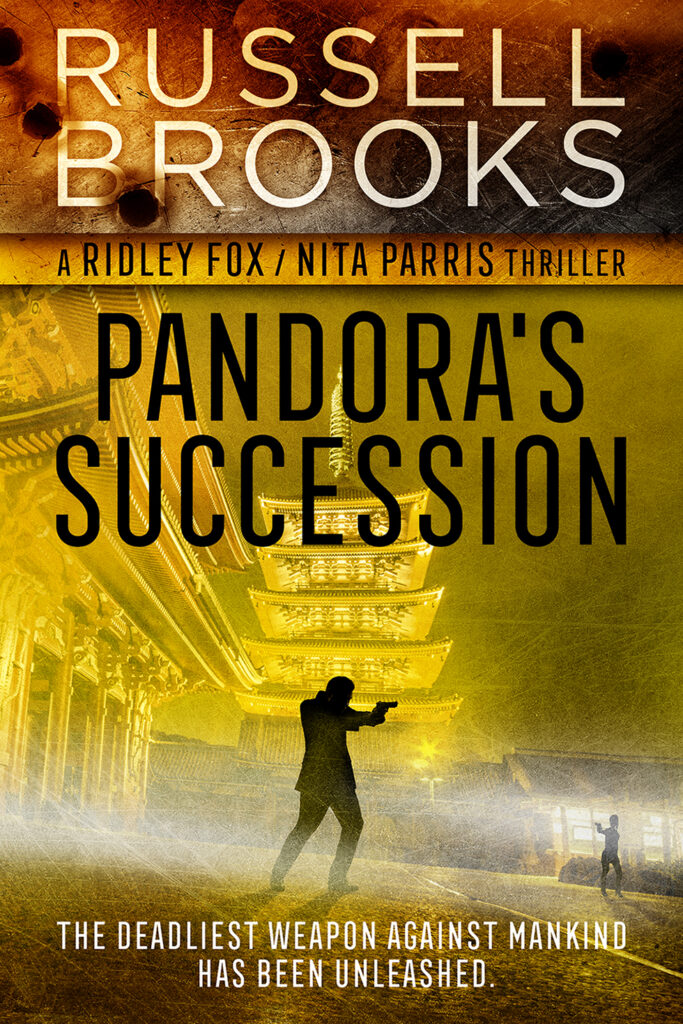 "A smooth flowing storyline, filled with all the goodies one could want in a suspenseful thriller." –Amazon Reviewer. "Chapters run smoothly from one to the next, curve balls thrown in and twists and turns you certainly won't see coming!" –Amazon Reviewer. Starving author Eddie Barrow, Jr, will do anything, to get a book deal with a NYC publisher. Even if it means getting caught by the media while engaging in S&M with a female celebrity as a publicity stunt. What Eddie gets instead are details of a billion dollar fraud scheme from a suicidal client who's fatally shot minutes later. Now on the run from the law and the killers, Eddie seeks help from two unlikely friends—an alcoholic and a dominatrix. With few resources, Eddie races to clear his name, unveil the fraud scheme, and expose the killers before he becomes their next victim.
Product Currency: US
Product Price: 19.97
Product In-Stock: InStock