When I first saw the headlines fours hours ago before posting this, I had to make sure that this was not a hoax. Sadly, it's true. NYT Bestselling Author and one-time collaborator Eric Jerome Dickey has run out of ink. As I'm writing this I'm so devastated by the news that I'm trying to breathe normally.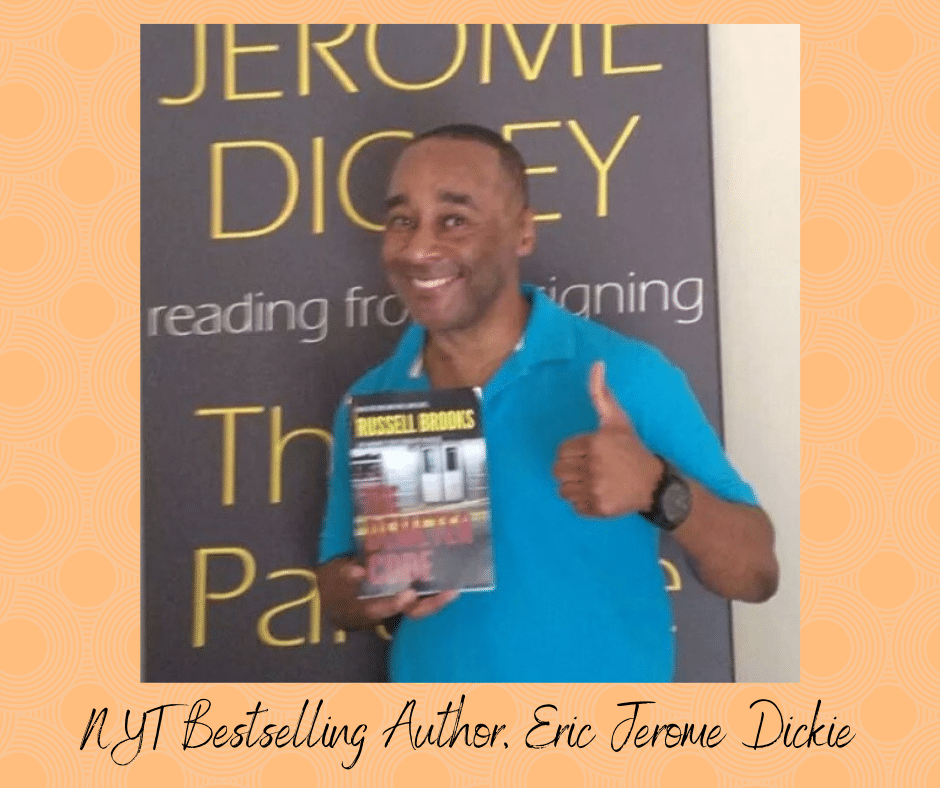 The first time I heard of Eric was when he did a book signing here in Montreal years ago–even before I finished my first novel. An acquaintance of mine even spoke highly of him. I cannot recall how we became online buddies, but if my memory serves me well, it had something to do with our love for Superman, Smallville, and our love for contemporary literature.
I began reading his books about seven years ago because I couldn't figure out why the heroine of one of my books, Dr Nita Parris, wasn't connecting with women. After reading three of his novels, I made a few adjustments to Dr Parris's character when I brought her back for a sequel, and it was reflected in the reviews.
However, where I consider myself to be most fortunate was that Eric took an interest in me and my work. After all, in the literary world I'm a nobody compared to him. In fact, his interest was so apparent that when I tried my luck at asking him for his advice on a sex scene I wrote in THE DEMETER CODE–my first one ever, he immediately accepted. I thought that it would be important to have a fresh pair of eyes from an expert read over the scene, as he may spot something that I'd miss.
"Email it to me so that I can take a look," he wrote.
I did as he asked. I was surprised at how fast he responded, in fact, it was around 1 1/2 hours later. He stated that the scene was great, however he strongly advised that I remove three words because it would destroy the whole scene. When I read it over, I saw what he meant, and did as he suggested. As a token of appreciation I sent him an autographed copy once it was published.
Then, I got another surprise. A few days later when I logged onto Facebook, I saw that he plugged my novel into his social media feed. It was one of the nicest things any celebrity has ever done for me. A few of his fans even "friended" me as a result. What hurts the most out of this tragedy was that I was going to ask him for help on the novel I'm currently working on. Unfortunately he won't be around to do so. There will be none other like you, Eric. Rest in Power, you'll forever be missed.